The fundamental skill to learn will be to Create Service Packages and Pricing Options for your accounting services.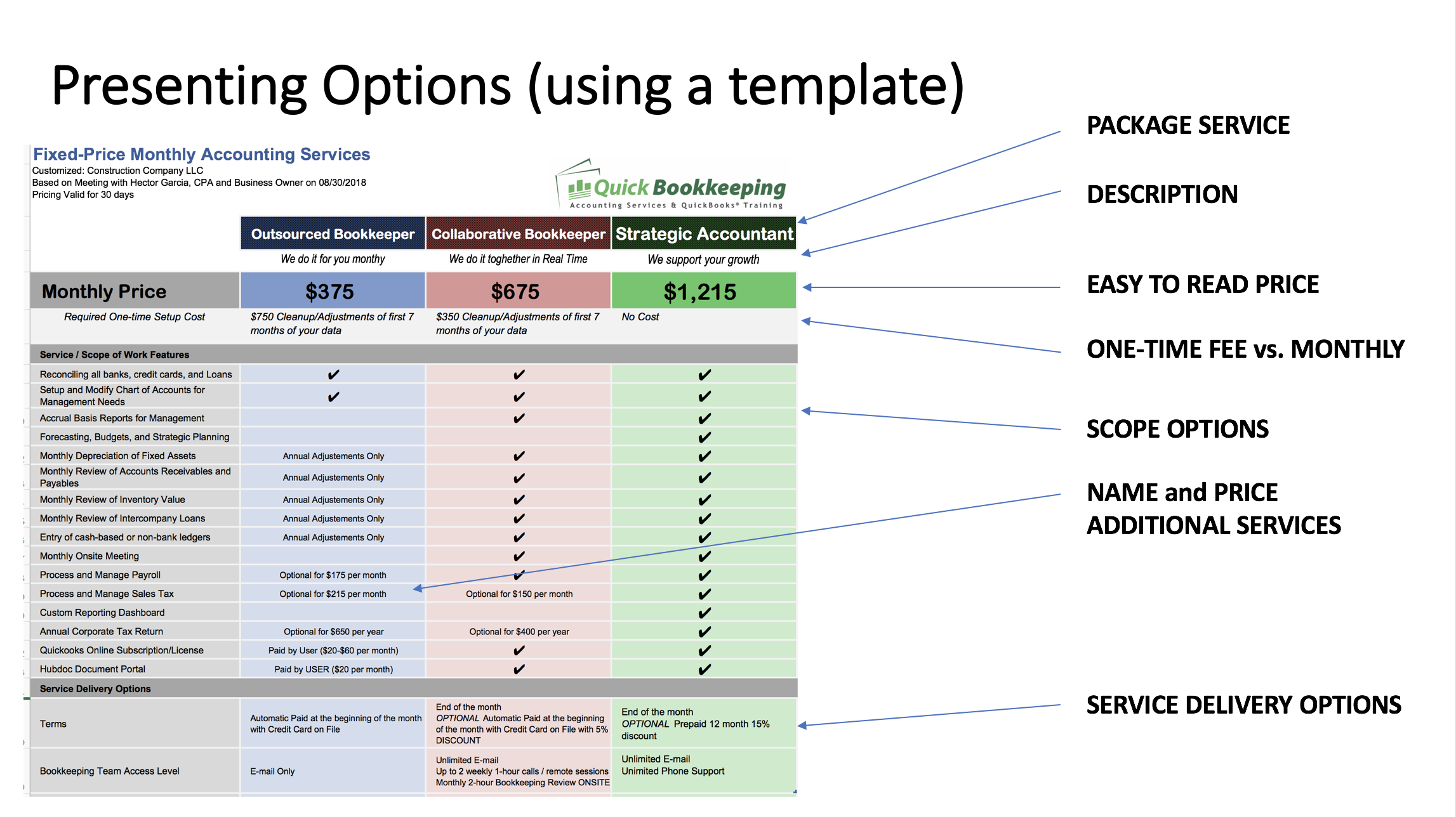 Here is an introductory 1-hour webinar was recorded 07/26/2018 to promote this course, check it out here

There are 3 components to Value Pricing:

Becoming value driven & creating MORE value for your customers
Understanding what that value is and pricing your services commensurate to that value
Replacing hourly clients with value priced clients that WANT to pay more for more
This course is focused on helping accounting professionals navigate these challenges, some of the topics we will be covering:
Creating value BEFORE connecting with your customers, via your authoritative work (published blogs, videos, podcast, social media, word of month)
When/When hourly rates are relevant
Establishing balance between time assigned to a project vs. seeking results
Having a VALUE conversation with your customers and prospects
Framing value in the conversation prior to pricing conversation
Offering options and using options to define value boundaries
Using Guarantees to establish value
Using the "Unlimited" the nuclear option
Top myths and mistakes with value pricing
Purchase the course through here and you will be e-mailed the live webinar link . The recorded webinar will be recorded and can be replayed any time through this course. You will also see all the previous pre-recorded videos I have done with similar topics.

"MONEY BACK GUARANTEE! IF YOU DO NOT GET FULL VALUE WITHIN 30 DAYS OF SIGNING UP, I WILL REFUND 100%" - HECTOR GARCIA, CPA